This post is for developers or entrepreneurs who want to build website fast without having the luxury of extra resources. It includes the Bluehost and SiteGround review, and advice on SiteGround caching settings, and the workaround for some issues.
Table of Content
1. Programmer's Dilemma
2. Experience of Bluehost
3. SiteGround Review – Tools
4. SiteGround Review – Caching Settings
5. SiteGround Review – Issues and Workarounds
6. Conclusion

1. Programmer's Dilemma
As a programmer working for companies, I worked in a team. The programming languages, frameworks and database had been already chosen. On the other hand, when I work for myself, building websites either for clients or for next big things, I am confronted with a dilemma – I don't have resources I need, such as fellow developers, DBAs, Op or devOp team, and security team.
WordPress is a good option for one-man-band because there are plugins for almost everything. But this also means that I have to reply on the web hosting providers to do their job right, from the perspective of stability, speed and security etc.
Here I share my experience of WordPress web hosting providers – Bluehost and SiteGround. The SiteGround review follows.

2. Experience of Bluehost
When I started to build WordPress website, I chose Bluehost because everyone recommended it. Bluehost provided free domain, free SSL, standard cPanel, and one-click install WordPress. After I signed up, my site was up running quickly. As a newbie, I was pretty happy with everything. Whenever I wanted to make any changes, I could change in production, without tedious CI/CD process – push code, testing, deployment.
Bluehost's customer service is a phone call away. Their representatives are friendly and helpful. They can get to the point and help me out.
There are some shortcomings though. For example, The file manager in cPanel is blocked. I cannot edit files directly through the file manager. The customer service suggests to use FTP software, such as FileZilla. I download file first, do the changes locally, then upload the file with FTP again. If I want to backup the site, use FTP as well.
Overall, the shortcomings were manageable. The hosting was reliable. Sometime I let the website on autopilot for months while I was busy with something else. But In early 2020, I noticed some problems.
My site was very slow. The page loading time might be around 30 seconds or more. I used Google Insights to run some tests. This was the result.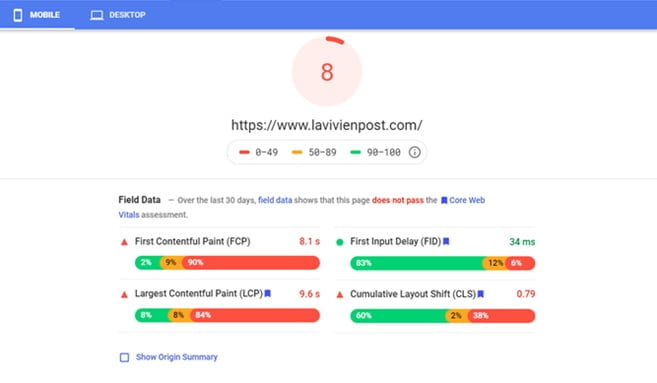 The score for mobile (before)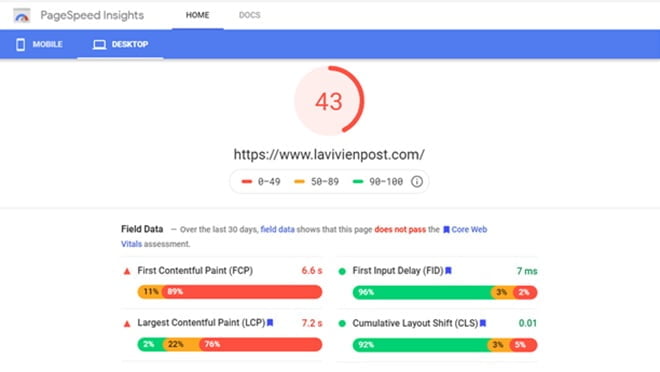 The score for desktop (before)
I heard Bluehost put too many websites on one shared server. I decided to change my web hosting.

3. SiteGround Review – Tools
I searched around for the new hosting provider. First I tried Namehero. They offered low price and free migration. I signed up, but their migration was not so "hands-free". I had to manually copy my site and give them to upload.
When I edited the posts, I got errors "updating failed, the response is not a valid JSON response". After a few hours trouble shooting, I got the feeling there were some technique flaws in their implementations. I couldn't afford to spend so much just to update a post. So I canceled their service immediately.
The next hosting company in my list was SiteGround. They offered free migration as well. This time, The migration process was much smoother. My site was up next day.
After working on the configurations of SiteGround for a few days, I very much appreciated the SiteGround Tools provided. Instead of cPanel, SiteGround Tools integrate cPanel with other useful features. The Interface is well designed and user friendly. Here are the major functions I use in SiteGround Tools:
Edit file in file manager directly
SITE > File manager
Access or create database
SITE > MySQL
Get SSL yourself
SECURITY > SSL manager
Change PHP version yourself
DEVS > PHP Manager
Create staging env before make any changes in production
WORDPRESS > Staging
Daily backup automatically
SECURITY > Backups
Block IP address to prevent potential threat.
SECURITY > Blocked IPs

4. SiteGround Review – Caching Settings
Later I spent over a month tweaking, tuning, testing. My site's speed had huge improvement. This was the test result in Google Insights.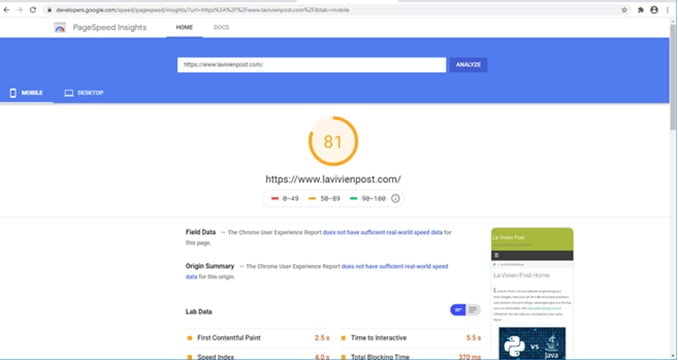 The score for mobile (after)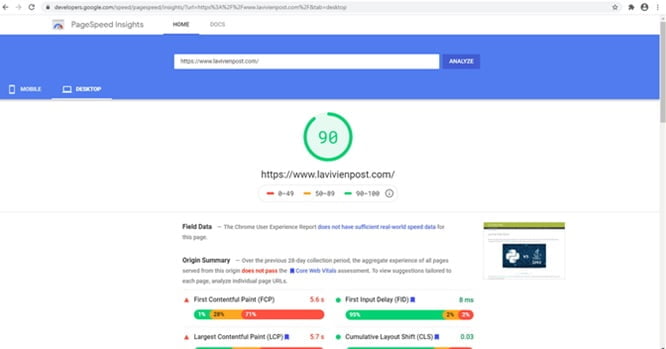 The score for desktop (after)
The speed was 10 times better for mobile, and twice better for desktop .
The secret behind speed is SiteGround's 3-tiers architecture: SG Optimizer, SiteGround Tools, and Cloudflare.
1. SG Optimizer:
"SG Optimizer" is a plugin that automatically installed when you join SiteGround. If you use "SG Optimizer" plugin, you can remove all other caching plugins, such as "WP Fastest Cache", "W3 Total Cache" etc.
Here is how I setup in "SG optimizer". In the Admin dashboard, select "SG Optimizer" Plugin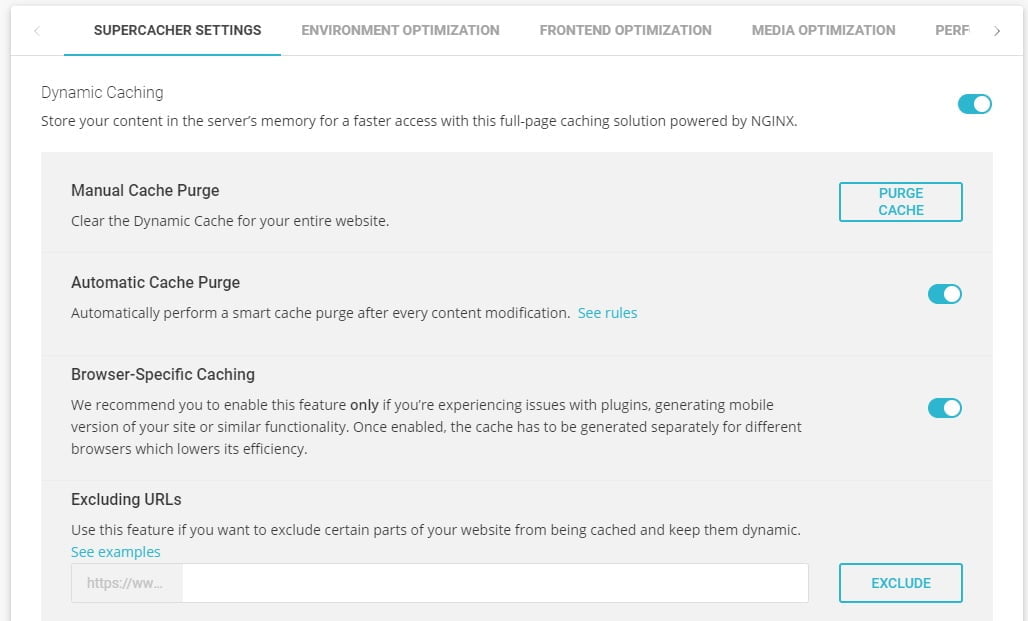 SUPERCACHER SETTINGS:
Dynamic caching: on
Automatic cache purge: on
Browser-specific caching: on
Memcached: on
ENVIRONMENT OPTIZATION: (turn off to avoid duplicate functionalities)
Enable HTTPS: off
WordPress Heartbeat Optimization: off
DNS Pre-fetch for External Domains: off
Scheduled Database maintenance: off
FRONTEND OPTIMIZATION: (this depends on your theme, please test carefully)
Minify the HTML Output: off
Minify JavaScript Files: on
Combine JavaScript Files: on
Defer Render-blocking JS: on
Minify CSS Files: on
Combine CSS Files: off
Web Fonts Optimization: on
Remove Query String From Static Resources: on
Disable Emojis: on
MEDIA OPTIMIZATION:
New Images Optimization: off (I use other plugin)
Generate WebP Copies of New Image: off
Lazy Load Media: on
2. SiteGround Tools:
SiteGround provides 3-layers caching: Memcached, Dynamic cache and Supercache. Here is how I setup. Go to SiteGround Tools, click SPEED > Caching.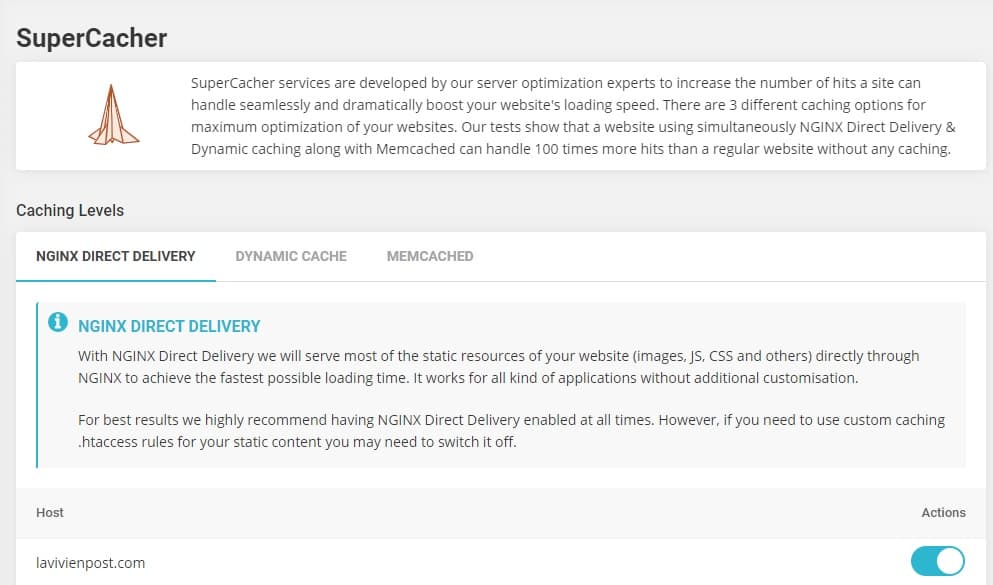 NGINX DIRECT DELIVERY:
Your domain: on
DYNAMIC CACHE:
It is on by default
MEMCACHED:
All Sites: on
3. Cloudflare:
Cloudflare provides CDN (Content delivery network) and DDos migration and security. Cloudflare can make your site fast and secure. You can activate Cloudflare in the SiteGround Tools, click SPEED > Cloudflare.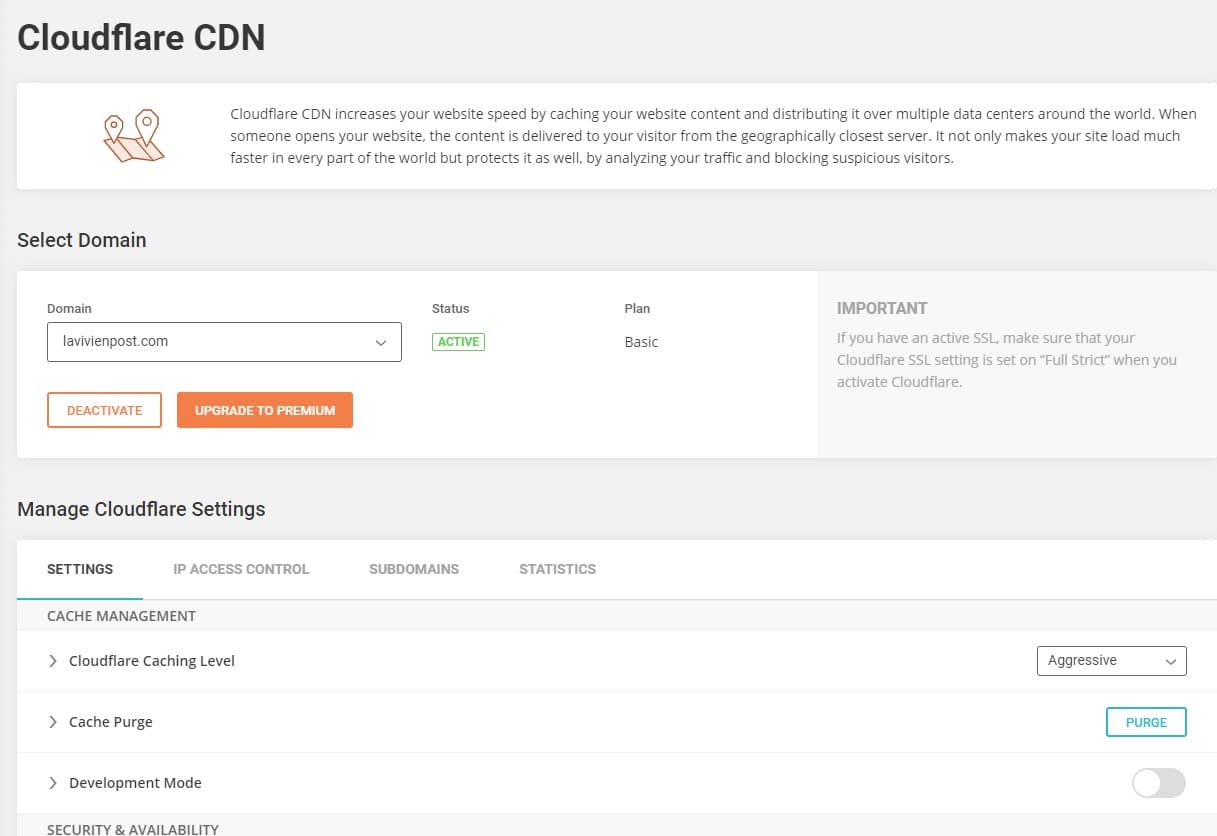 After I activated Cloudflare, This is the SETTTINGS in my Cloudflare.
CACHE MANGEMENT:
Cloudflare caching level: Aggressive
Development mode: off
SECURITY & AVAILABILITY:
Web application Firewall: off
Cloudflare security settings: High
Always online: on
Email Obfuscation Parameters: on
SPEED:
Javascript Autominify: off
CSS Autominify: off
HTML autominify off
Railgun: off
SSL support: Full
Note: If you create Cloudflare account through SiteGround, when you have issue with Cloudflare, you have to create ticket through SiteGround.

5. SiteGround Review – Issues and workarounds
SiteGround customer service is not as accessible as Bluehost. The support is available through their web portal. The users have to do self-diagnosis first. SiteGround is trying to automate the process and replace the human communication with AI tools.
Here are some "issues and fixed" from my experience. They might help you fix the similar problems or give clues to how to get started.
1. Download links are broken in "Download Monitor" plugin
In my site, I use "Download Monitor" for users to download the source code. After moving to SiteGround, All download links returned 404 (not found error)! I found SiteGround adds prefix /home4/myaccount/public_html/ to the links.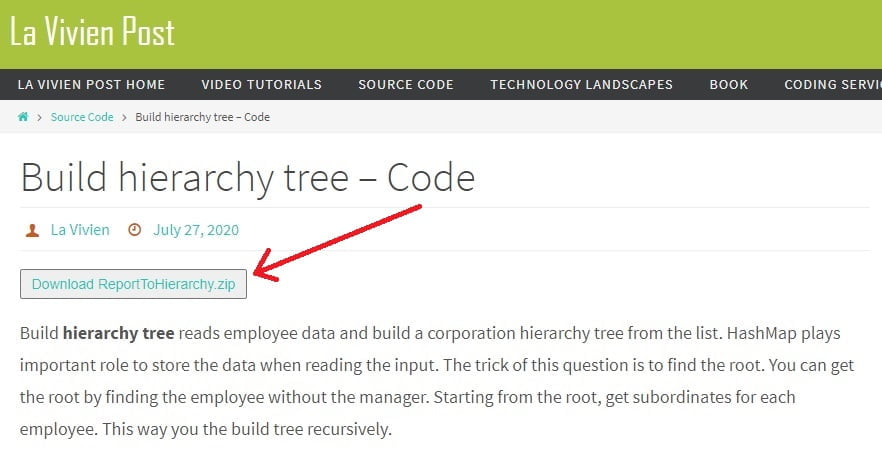 Workaround:
I had to manually "add file" again in "Download Monitor" plugin by pointing to the physical location on the server for each download link.
2. Error 527 – Railgun Listener Error
It didn't happen until weeks later. One night after I made a small change and refreshed the page, the wheel of refresh kept spinning. Staring at the spinning for minutes, I realized my site was down. A few more minutes later, a page of "Error 527 Railgun Listener Error" confirmed that.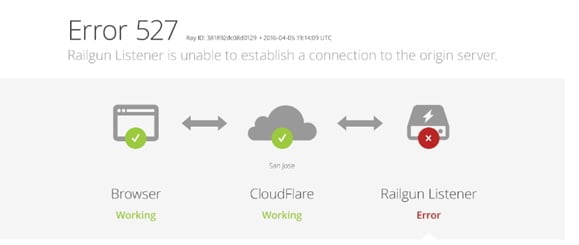 Workaround:
The message showed the "Railgun Listener Error". When I searched for "Railgun", I didn't get clear answers what it means. Since "Railgun" is one of the settings in Tools > SPEED > Cloudflare, I assume it may affect the speed. But what can be worse than the site is down? so I turned off "Railgun". My site seemed healthy afterwards!
3. Incompatible Problem in WordPress upgrade
Before WordPress 5.5 releasing date, I got warning of potential problems. So I turned off the WordPress auto-update in case something went wrong. After couple of days, I finally had the guts to click the "update to 5.5" button in WordPress. First I noticed some social media logos looked weird. Then I found the image was not showing on a page. Later I found the responsive menu on iPhone was not "responsive" at all.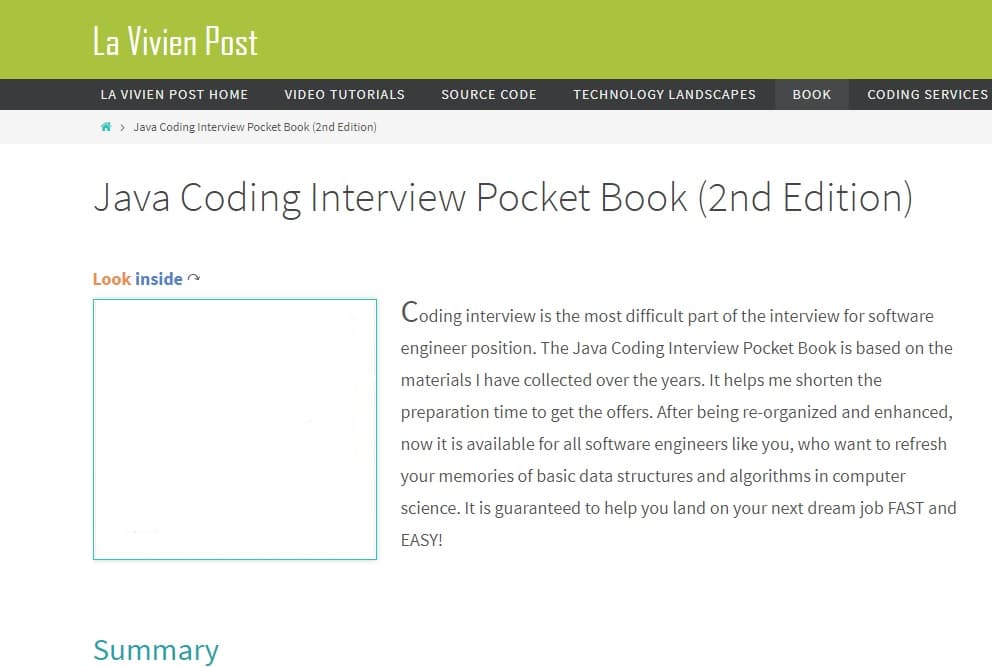 Workaround:
I restored the site to the previous working version. A few days later, I tried the upgrade again. This time I started with upgrading in the "staging" evn first. After I confirmed the upgrade was successful, I clicked the upgrade button in my "production" site. All was working fine now! SiteGround seemed have fixed the incompatible problems. Good Job!

6. Conclusion
So far I'm happy with SiteGround. Here are summary of the pros and cons for both Bluehost and SiteGround.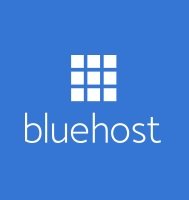 Bluehost
Good for beginners. Signup.
Pros
Easy to start with
Standard cPanel
Easy to access customer service
Cons
Cannot edit file through file manager
No staging env provided
Slow due to over loaded shared hosting
SiteGround
Reliable and fast. Signup.
Pros
Free staging env
Free daily backup
Well designed tools
Cons
Customer service is not accessible easily
There is learning curve to get settings right
The price increase after the introductory period
Disclosure: This content is reader-supported. I get commissions for purchases made through links in this post.